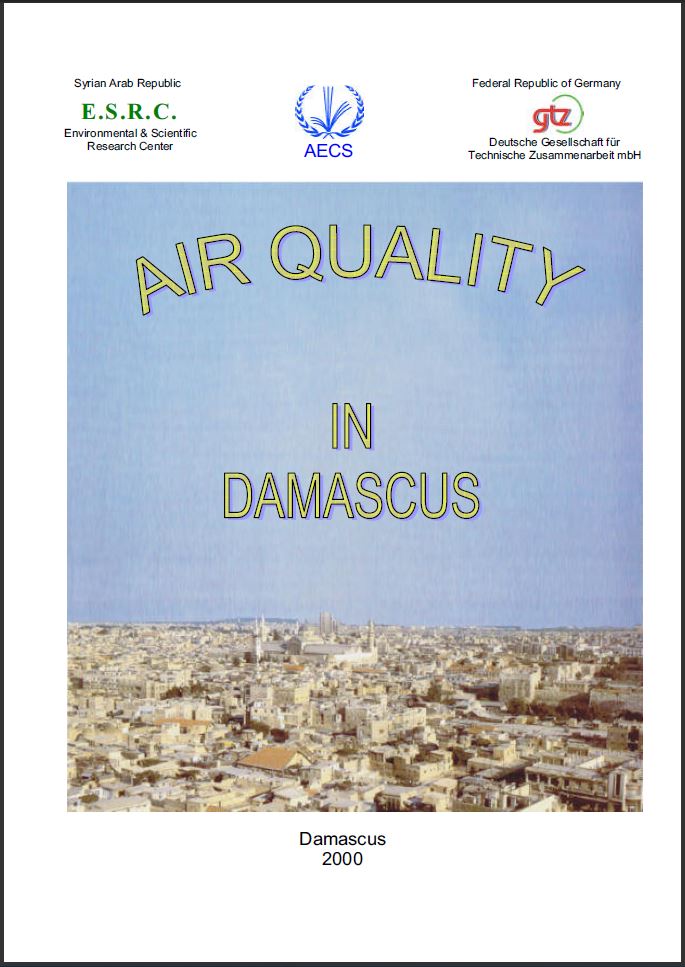 Air Quality Monitoring Programmed in Damascus
Client: Environmental and Scientific Research Centre (ESRC) / gtz
Date: 03/1999-08/2001
Location: Syria
Description:
Air Quality Monitoring Programmed in Damascus
Environmental Fund for Environmental Protection Programmed in urban-industrial sector. Preparation of an Air Quality Monitoring Programme in Damascus, Project of Technical Cooperation between the Syrian Arab Republic and the Federal Republic of Germany, Deutsche Gesellschaft für Technische Zusamenarbeit Gmbh (gtz). (Project Number:96 2268 9-002.00).
–                      Proposal of Air Quality Program for Damascus City (2004). Meslmani Yousef;
International Conference on Atmospheric Pollution, Dubai International Convention Center, 21–24 February 2004. Dubai – UAE.
Review of Air Quality in Syria 1999-2006_Ar
Dust concentration during the sandstorm in Damascus April 2000_Ar
Effect of using unleaded petrol on air pollution in Damascus_Ar